Maps, navigation and geospatial solutions. Designed for your region, tailored to your business
Boost your services and operations by leveraging powerful and customizable map products that are both locally relevant and accurate. Mappable goes beyond the major western urban hubs to provide granular data and extensive customization opportunities.
Mappable goes beyond major western urban areas
Mappable runs its own data platform where we both produce and process cartographic data. This allows us to adapt our solution to your needs in a quick and reliable way - and, therefore, to offer locally-relevant mapping and geospatial solutions.
Our platform includes the following major data sources:
Satellite data
Our in-house satellite data processing helps us to update maps covering over 700 000 square kilometers each month.
Panoramic and geocoded street-level images
These images are collected by our users as well as specially-equipped vehicles.
Field crowdsourcing
Our specialists go around city districts and collect information difficult to obtain from images. For example, they will check organizations' opening hours and building entrance locations, as well as the availability of passages through courtyards and parks.
GPS probes
They help us predict traffic conditions in real time.
Why Mappable
Choosing a mapping and geospatial solution provider can be a daunting task that requires trade-offs on budget and fulfilled requirements. That's why we made Mappable - a highly customizable, responsive mapping and geospatial platform that provides businesses with locally relevant and up-to-date data at a competitive price.
Save up to 50% on your API solution
Get high-quality, high-detail solutions at a fair price. Reach out to our team to discuss our pricing conditions in more detail.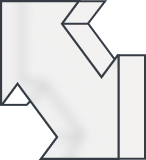 Our tools can be customized for your specific task and region
Our APIs can be set up to exactly address your needs. You can brand your map, add details about your business, or track your delivery fleet. Mappable goes one step beyond and offers the opportunity to request data collection for a specific location. Our team will then improve the depth of data available for this specific location. This allows us to focus on the areas which matter the most to you.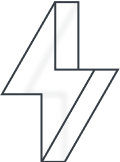 Lightning-fast data updates for ever-changing cities
We constantly update our maps to ensure an accurate representation of the real world. New businesses, roads, and interchanges go live on our maps as soon as they appear in the real world. All new data is instantly available to your business through our APIs.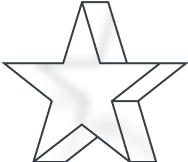 18+ years of expertise in the geospatial industry
We know that the majority of businesses thrive locally and require a deep understanding of regional specifics and data granularity at the local level. We've developed mapping solutions for food-tech, ride-hailing, and delivery services in Germany, Finland, Israel, Cameroon, and Ghana. Our mapping and navigation solutions are the top choice across the CIS countries and Turkey. Let your business excel with Mappable.
Get started!
Learn more about a relevant solution for your business or reach out to our team to discuss your specific needs and opportunities. We are looking forward to hearing from you.
Request