Introduction
The Map Style Editor lets you customize your map to get exactly what you need from it.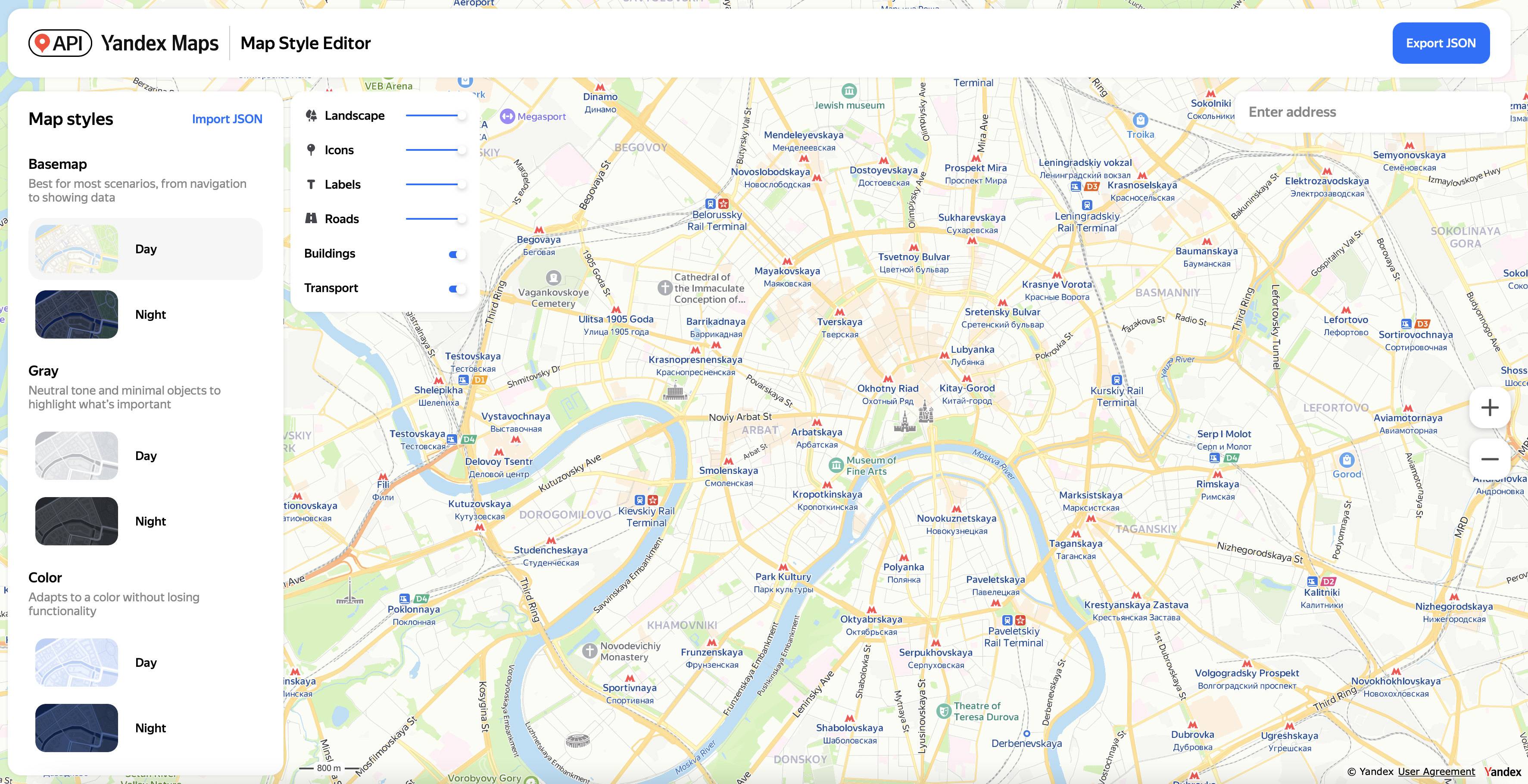 With JSON customization, you can change how your entire map looks or just modify individual layers. JSON customization is supported for both web apps and iOS/Android.
The editor lets you create your own customizations with the color picker and filters.
With the Map Style Editor, you can:
Modify map display styles by selecting a color palette, for example, or sticking to day or night mode
Add your own JSON styles
Set a level of detail for map objects
Quickly find a spot on the map using the address entry tool in the top right corner
Export the map with your settings saved as a JSON file